In case you have no idea who the iconic Mr Big (John James Preston) is, he's a fictional character from "Sex and the City" played by Chris Noth. However, if you do know all about the steamy romance between "Big" and "Carrie" and you have seen the 'Sex and the city' reboot; 'And Just Like That' read on…
!! SPOILER ALERT!!
Michael Patrick King (the creative genius behind the show) decided to kill off Mr Big, in the opening episode! Harsh RIGHT?
"Big" of course could not leave the show without a bang; he suffered a heart attack while exercising on a Peloton bike. After the show aired Peloton shares took a dive of a whopping 11% leaving the company trying to defend itself against such a the well-renown show. Michael King stated that Big needed the best of the best as this was the nature of his character, so its only fitting he has the best, most luxurious exercise bike around. Metro, TV Entertainment / DailyMail, TV & Showbiz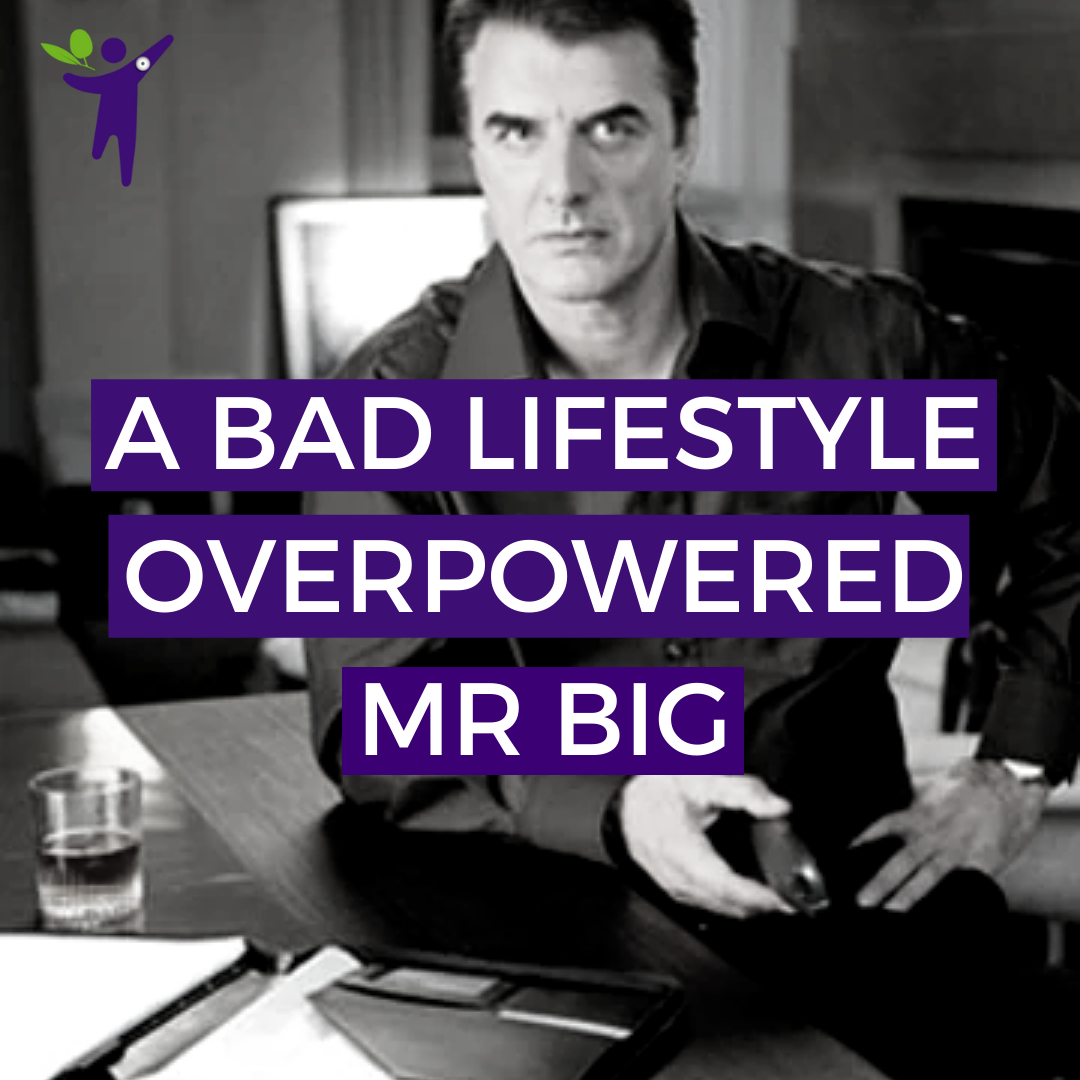 Big lived a life of luxury, surrounding himself with cocktails, cigars, and big steaks. Heart disease is a product of lipid deposits blocking the coronary arteries within the heart, which is the main cause of heart attacks. Being overweight is a red flag.
Big was not particularly overweight which leaves us wondering what caused his heart attack? Perhaps his diet simply was not sustainable. Big's character was rich and powerful, indicated by being driven around in a stretch limo. Due to his poor diet and inactivity, it's almost like Big had it coming…
In a more humorous light, Peloton exercise bikes also recognised Mr Big's unhealthy lifestyle and used this to respond the episode. Peloton resurrected the character and had him film an advert advocating for the bikes and released a statement saying his use of the bike "may have even helped delay his cardiac event." Watch the advert by Peloton here.
Become the author of your own good-health story today, with our support!
Find out how to avoid the same cruel fate as Mr Big.
Book now free 30-minute consultation with ProLongevity now!
And Just Like That'… A Bad Lifestyle Overpowered Mr Big In The End