You can no more 'out-cycle' a bad diet than 'out-run' one!
Life style disease will inevitably catch with you UNLESS you take action. Around 1/3 of first-time heart attacks result in death: this means No Second Chance (!) but why does it have to get to staring down the barrel of a gun before we make the change? If I concocted a recipe on how to defeat heart disease would you follow it precisely? Graham Phillips, founder of ProLongevity, works to defeat these diseases and has a proven success rate. Why not try a free consultation today.
Mark Felstead from 'weloveourhearts.com' heard about ProLongevity, embarked on the journey and found his results to be life changing. Mark was 55 when he suffered a sudden cardiac arrest, known as the 'Widow Maker' (clinically dead). Mark was a very fit triathlete who partook in high-level competitions, did not smoke, exercised and trained often, watched his weight, ate what he believed to be a healthy diet, and above all else had ZERO symptoms of heart disease.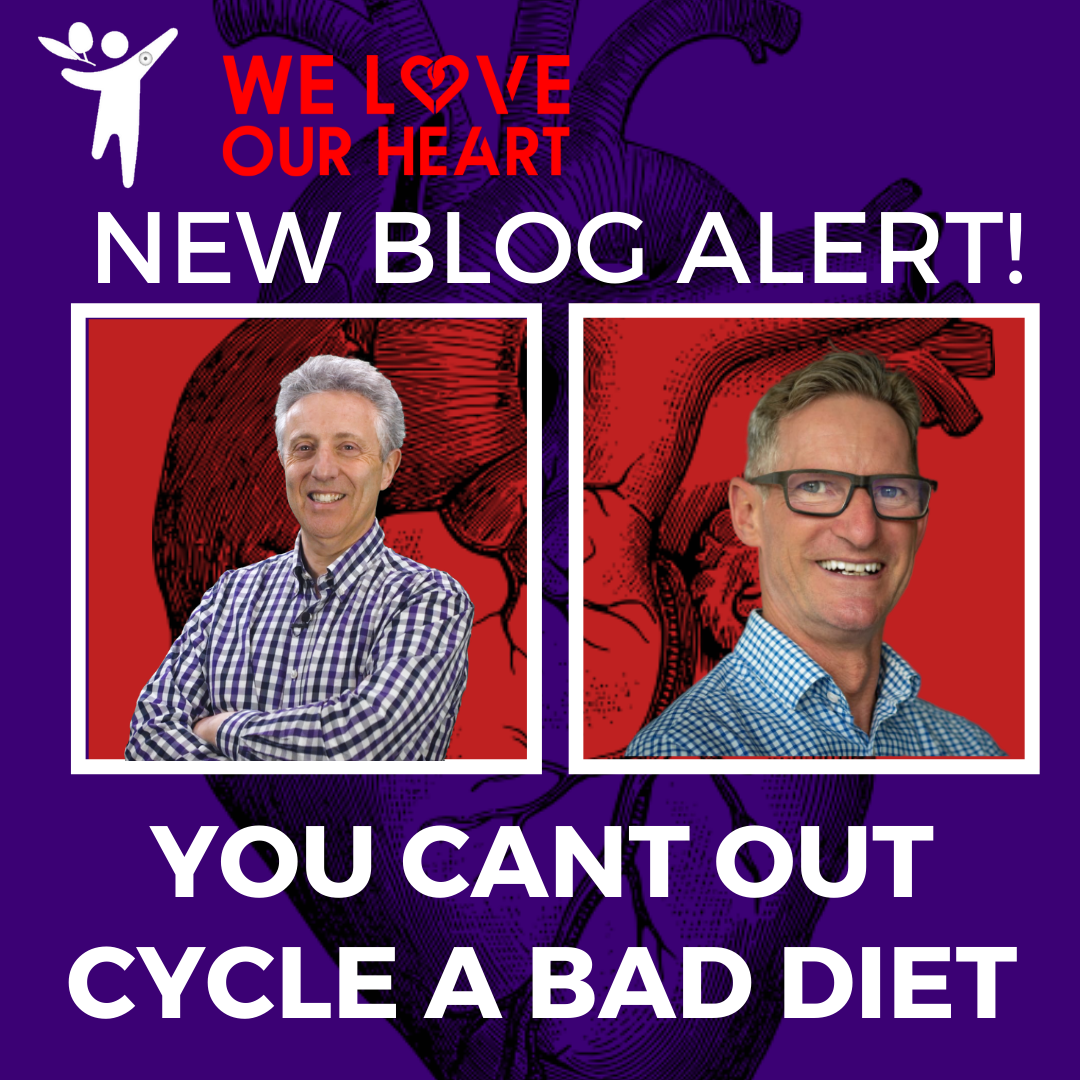 On 6th August 2018 Mark left home to take part in a local duathlon, kissing his wife and daughter routinely, not knowing that was nearly his last time seeing them. Two hours later, close to the finish line Mark collapsed with a sudden cardiac arrest. He was clinically dead where he lay. Luckily, two other competitors were at the scene (they were also doctors), and kept mark alive with CPR until the emergency services arrived. TEN days later, Mark woke up from an induced coma, confused, grateful to see his loved ones, and with a whole new attitude.
Mark believed he had been following a truly healthy lifestyle, which is why he is so determined to uncover the root causes of what happened to him. After detailed study, Mark formulated a test that can better assess the risk of heart disease. Wanting to share this with the world Mark started 'We love our Heart' to raise awareness of heart attacks, "the silent killer", and help prevent such tragedies in the future. Mark Felstead, We love our heart (follow him on Facebook)
Mark joined the ProLongevity family in early 2021, and has been much healthier ever since. Mark found us through Ivor Cummins, as Graham's podcast with Ivor was the episode prior to Mark's own.
Check out Ivor Cummin's, aka "The Fat Emperor" HERE!
Watch Mark's episode with Ivor HERE!
Watch Graham's episode with Ivor HERE!
Watch Mark's podcast featuring Graham HERE!
Mark is enrolled on a 12-month programme, and does not have a medical background. He receives support from qualified healthcare professionals to show him precisely what spikes his blood sugar, help gain better understanding of what a personalised wholesome diet for him is, and has eliminated all seed oils. Mark saw improvement within 8 weeks! Today he is in remarkable health and extremely pleased with his progress, as is his cardiologist. He is back working full-time and, with our support, he has significantly reduced the risk of a 2nd heart attack.
Today Mark wants to help others avoid the devastating trauma that Mark and his own family faced! Please visit www.WeLoveOurHeart.com for your free assessment today.
Cannot Out Cycle a Bad Diet – Heart Attack Prevention – Prolongevity