If you missed our Facebook live event last week you're in luck!
We have posted the full video of our event to our Facebook group- Wellness with ProLongevity. This group was created as a forum for anyone who has a genuine interest in discovering a healthy lifestyle, and educating themselves about the food-industry propaganda that is poisoning our minds into thinking our diet is healthy when it's anything but.
Come and join us for free access to:
– The latest educational videos
– 1-2-1 video consultation with Graham Phillips, the award-winning NHS professional and founder of ProLongevity
– Access to confidential 'pre-diabetic' and other health risk assessments
– See real-life video case-studies of people who have been on this pioneering program.
– Meet the leading doctors and scientists who are allied to the same evidenced-based medical science and are campaigning to defeat diabetes using 'drug-free' and 'life-style' based treatment plans.
– Get the latest news and education to help steer you away from diabetes and a long list of other killer diseases.
We would love for you to come and join us and to be apart of our future events https://buff.ly/2ACMaj3
#ProLongevity #event #weightloss #diabetes #health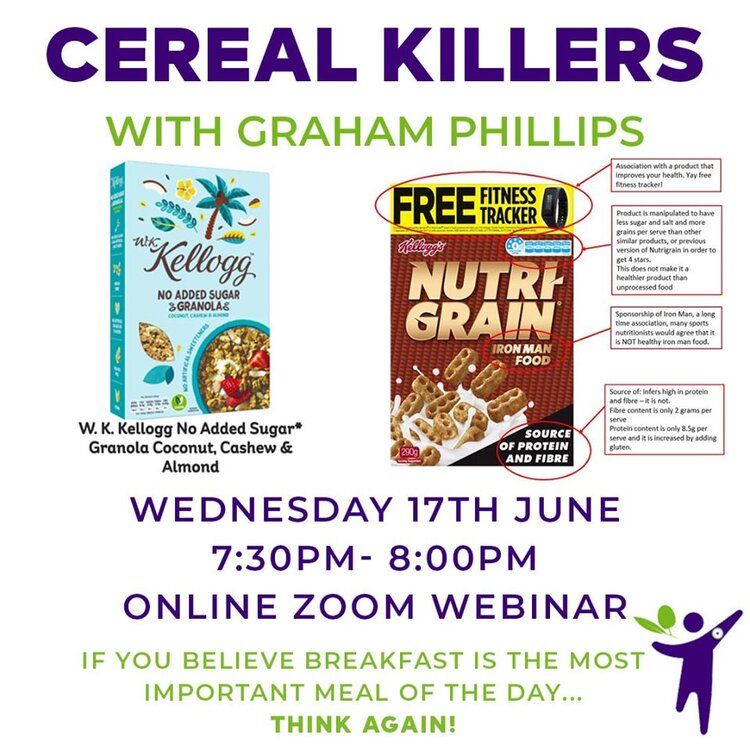 Cereal Killer's Event – Health Risk Assessment