Want to optimise your lifestyle, avoid the need for medication, and "Live Healthy for Longer?" Changing diet is critical to the success of your ProLongevity journey and part of this involves us determining which foods give you the best health benefits. Guided by your blood sugar readings, your coach will design a personalised eating and activity plan that's uniquely tailored to your biology and lifestyle. We call this 'precision nutrition'.
Moving to a low carb lifestyle is a major change, so to make it super easy we've teamed up with DIET DOCTOR who make the transition to Low carb and Keto simple – and 'delicious'. Working in partnership with ProLongevity it helps you create the perfect plan with the foods that you'll really enjoy without spiking your blood sugar.
See the Diet Doctor Podcast that received over 8,000 views and 500 likes in just 48 hours!
Graham Phillips our founder was delighted to appear on the Diet Doctor podcast hosted by Cardiologist Dr Bret Sher.
This marked the launch of a new combined Diet Doctor and ProLongevity service: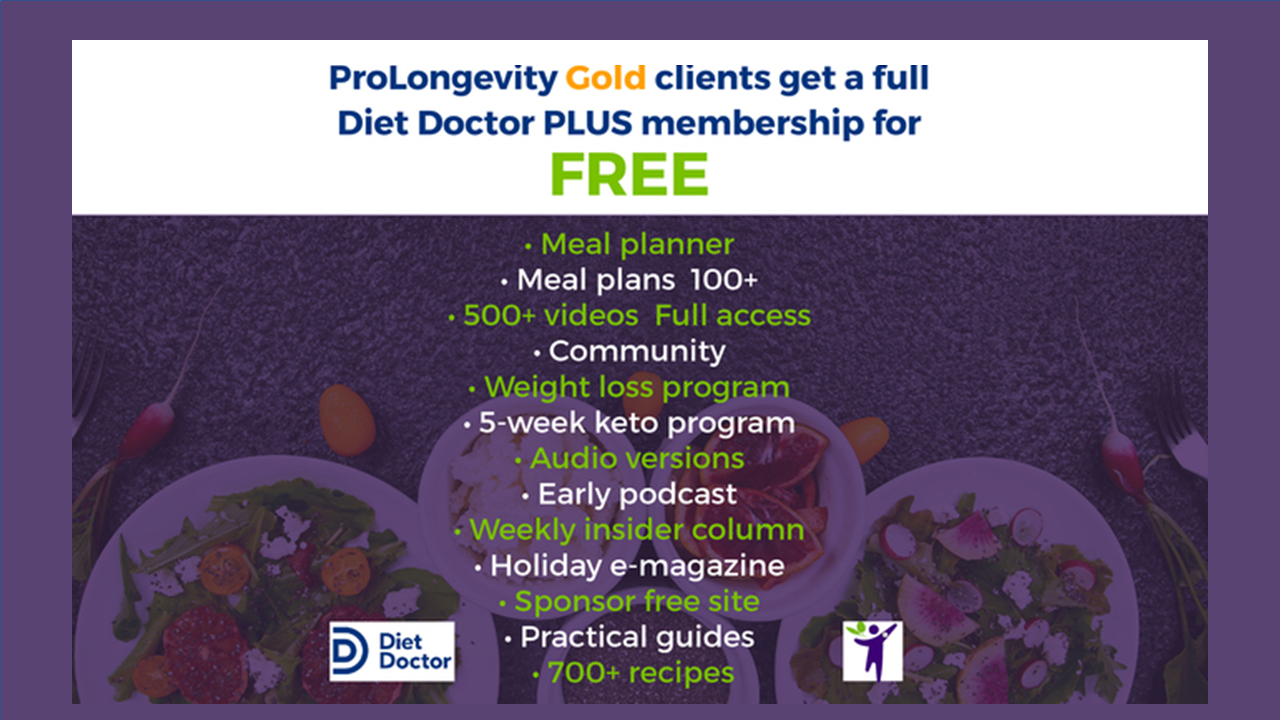 For more great interviews with the founder of ProLongevity visit our YouTube channel CLICK HERE
As the ProLongevity community grows we plan to bring you more and more benefits by creating collaborations with others who share our passion and our vision. We could not be more delighted to announce the latest collaboration. We do the due diligence so you don't have to!
To see all our collaborations (and grab yourself some discounts) use the button below: