Like other special occasions throughout the year, food is the main event when it comes to Easter, even more so as Easter Sunday marks the end of Lent, a period traditionally of 40 days of fasting. Although, these days it is mainly giving up our favourites such as chocolate, confectionary and cake.
There is no reason why you can't enjoy some treats for Easter, but your mindset shouldn't be to "make up for lost time" when it comes to chocolate. In this blog I hope to give you some helpful tips on how to enjoy the Easter weekend without overindulging.
Go dark!
There's nothing wrong with chocolate per se , but avoid cheap chocolate eggs and invest in high quality chocolate that is at least 70% coco, ideally higher. Enjoyed as an occasional treat, around 20g of dark chocolate is fine – this is around six small pieces or two large squares, depending on the bar.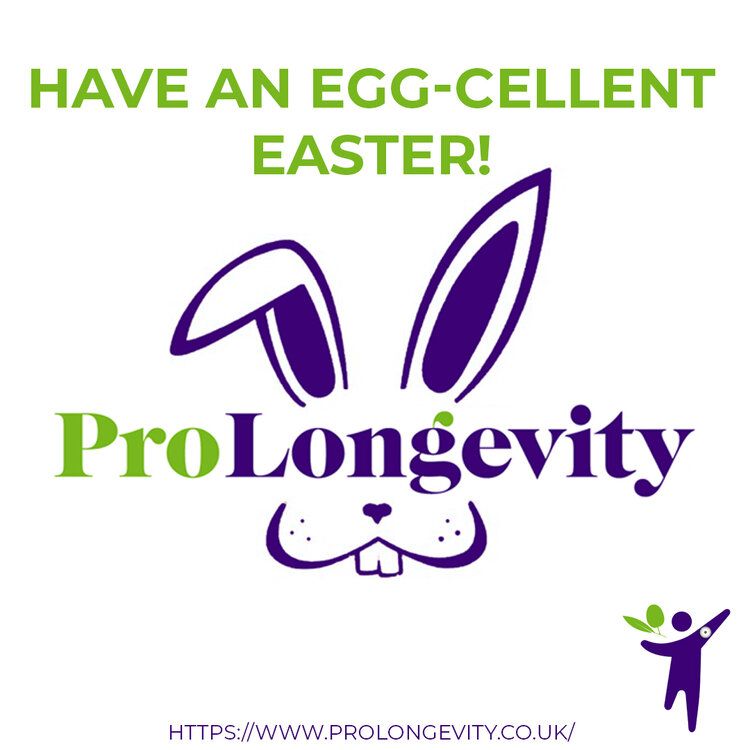 Have real eggs instead of Cadburys for breakfast
Eggs contain numerous micronutrients, such as lutein and choline. Lutein protects you against disease, and choline is thought to improve brain health. Egg yolks contain biotin, which is important for healthy hair, skin, and nails, as well as insulin production.
Scrambled? Poached? Hard boiled? However you like your eggs, try to eat plenty of these versatile wonders each week and take advantage of their protein, healthy fat and the absence of carbohydrate that they contain.
Keto alternatives
If you are a sucker for hot cross buns, or maybe a chocoholic that loves brownies, www.lonjevity-foods.com has the perfect recipes for you that are low in fat, sugar and carbs so you can still enjoy your sweet treats without the guilt luring over you.
We've recommended fiberflour to numerous clients and they all love it too.. so we're delighted to be able to offer all our ProLongevity clients an ongoing 20% discount on all Lonjevity products . All you need to do is enter ProLongevity20% at the checkout and the discount is yours.
They have some amazing recipes and I will definitely be baking myself some treats for the Easter weekend this year!
Have An Egg-cellent Easter! – Enjoy Easter Without Overindulging