Processed shakes as a first line prescription to beat type 2 diabetes ? No thanks! I can't believe what I'm seeing here, and I honestly can't stress how bad this can be for your health. What do you think ?
Dr Aseem Malhotra, a cardiologist and leading anti-obesity campaigner, said: "To imply that ultra-processed low calorie soups and shakes is the best solution to reverse type 2 diabetes is misleading at best and deceitful at worst. Only a minority of patients can tolerate such a restrictive diet beyond a few days".
"Much better is to prescribe a more efficacious, nutritious real food plan that cuts ultra-processed food and low quality carbohydrates that doesn't restrict calories. For GPs to not offer this as an alternative is not in keeping with the principles of evidence based medicine and is in my view entirely unethical."
If you are diabetic or prediabetic, ultra processed low calorie soups or shakes is not the answer. Having a balanced diet based on foods that are natural and full of nutrients is the way forward, and that is what ProLongevity is all about.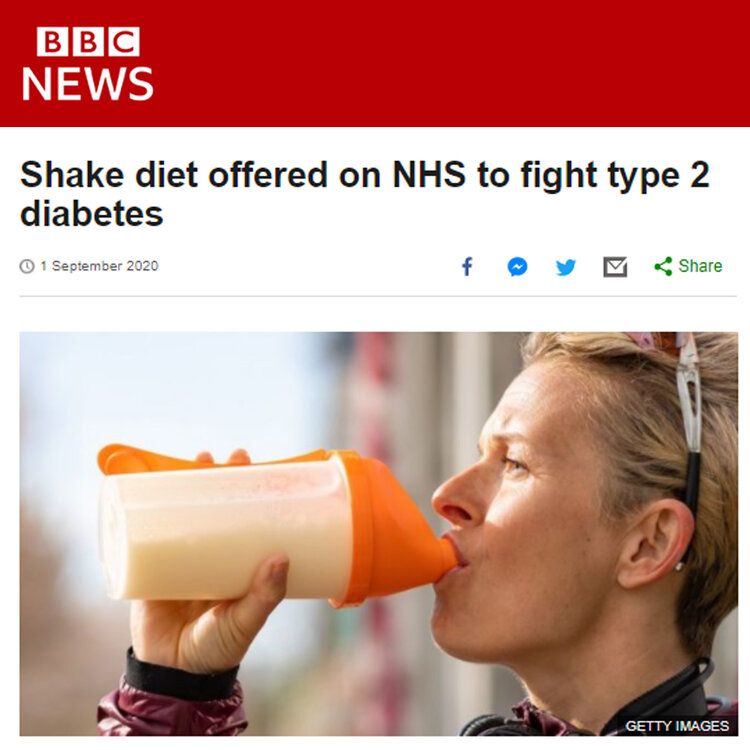 Our bespoke service gives you a personal health-professional coach who works with you to establish which foods and drinks are truly healthy for you, as well as the ones to avoid. We help you establish and introduce healthy lifestyle choices. These are a series of small, incremental life-style changes to improve your diet and general wellbeing. There is none of the typical calorie counting or hunger associated with normal dietary advice. Instead we gradually replace the foods which spike your sugars with others that don't but are full of essential vitamins, minerals and nutrients
Shake diet offered on NHS to fight type 2 diabetes