Unhealthy snacks will be banned at shop checkouts and junk food adverts will not be allowed on TV before 9pm, the prime minister is set to announce a set of far-reaching measures in a bid to tackle the UK's obesity crisis.
Boris Johnson has revealed how his own brush with Covid-19, which saw him require intensive care in April (apparently civil servants were actually preparing ways to announce his death to the nation at one point) convinced him of the need to tackle Britain's bulging waistlines.
On Monday, he will set out the details of the "Better Health" campaign as he looks to tackle the country's obesity problem.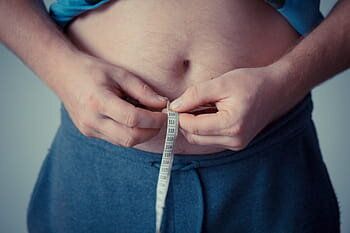 "Buy one, get one free" offers on fattening products are set to be outlawed as part of the attack on unhealthy eating and supermarkets will be banned from tempting shoppers with unhealthy snacks at checkouts and store entrances.
The rule changes are a massive U-turn for the PM, coming just one year after he insisted he was determined to end the "continuing creep of the nanny state", which he said, "seems to me to clobber those who can least afford it".
Other changes include restaurants having to display the calories contained in items on their menus plus there will be a consultation on doing the same for any alcohol sold.
The obesity plan comes as evidence mounts linking excess weight with a higher risk of severe illness (and death) from coronavirus.
A Public Health England (PHE) study published on Saturday discovered that being classed as medically obese increased the risk of death from coronavirus by 40%.
ProLongevity could be the answer.
ProLongevity implements the latest scientific and clinical strategies over an 8-week period to eliminate the root causes of the epidemic of type2 diabetes and other serious life-limiting conditions like obesity, hypertension, heart disease, and the risk of strokes.
A LIFESTYLE NOT A DIET!
Our totally personalised, bespoke service gives you a coach who works with you individually to establish what foods and drinks are truly healthy for you, as well as the ones to avoid. We help you establish and introduce healthy lifestyle choices. These are a series of small, incremental life-style changes to improve your diet and general wellbeing. There is none of the typical calorie counting or hunger associated with normal dietary advice. Instead we gradually replace the foods which spike your sugars with others that don't but are full of essential vitamins and minerals.
Unhealthy Foods Targeted And To Be Banned In Obesity Crackdown