Pharmacy Business Awards
Graham Phillips and ProLongevity were nominated and became a finalist for 3 more awards at the Pharmacy Business Awards. He was awarded 'Public Health Pharmacist ' of the year. Graham was recognised for his hard work to help end the epidemic of type2 diabetes and obesity and his continued efforts in making the UK a healthier nation.
The Pharmacy Business Awards is the biggest awards dinner in the profession with the 'who's who' of the pharmaceutical world attending, and this year they, too, went digital.
The awards celebrate the very best of the pharmacy profession and each year we recognise some outstanding community pharmacists who are at the very cutting edge of the profession. So to win an award was a huge honour and Graham is excited to see what else there is in store for him and ProLongevity in 2021 www.pharmacybusinessawards.co.uk/live_awards2020/en/page/home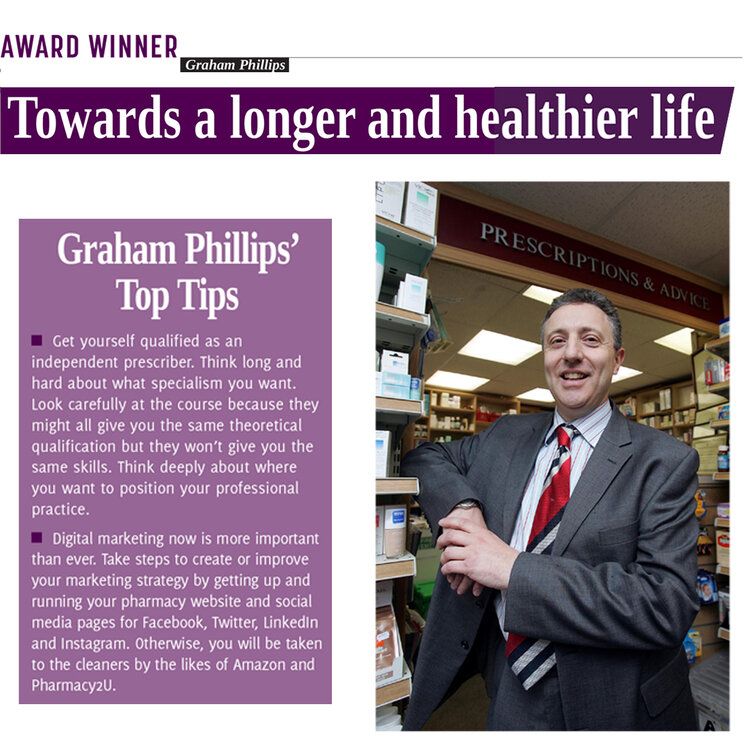 Pharmacy Business Awards – Graham Phillips