We Won!! Graham Phillips, founder of ProLongevity was nominated for 4 major awards in the past few months which are the pharmacy equivalent of the" BAFTAs" and the "Oscars" in the health community. The award ceremonies celebrated some of the pharmacy champions who have and continue to work tirelessly during these extreme circumstances, they recognised and rewarded the most outstanding individuals and pharmacy teams who work miracles at the heart of their communities.
The C+D Awards held their first digital ceremony on November 26th. This was the 13th year, of celebrating excellence across 16 categories, hosted by the incomparable Stephan Mangan. The night was a chance for pharmacy teams to kick up their heels after a fraught year due to extra pressures caused by the COVID-19 pandemic. (https://www.chemistanddruggist.co.uk/)
ProLongevity was awarded 'Health Initiative Of The Year' for its programme. The 8-week ProLongevity programme helps people who want to lose weight, improve wellbeing and avoid/reverse diabetes by using new technology to monitor real-time blood sugar levels. We provide personalised advice based on your own data to help you make changes to your diet and lifestyle. We avoid traditional approaches that treat symptoms after the damage has been done. Prevention is better than cure.
Graham Phillips and ProLongevity were also nominated and became a finalist for 3 more awards at the Pharmacy Business Awards. He WAS awarded 'Public Health Pharmacist ' of the Year. Graham was recognised for his hard work to help end the epidemic of type 2 diabetes and obesity and his continued efforts in making the UK a healthier nation.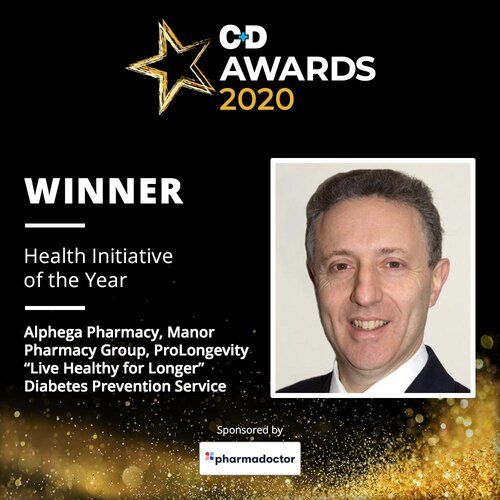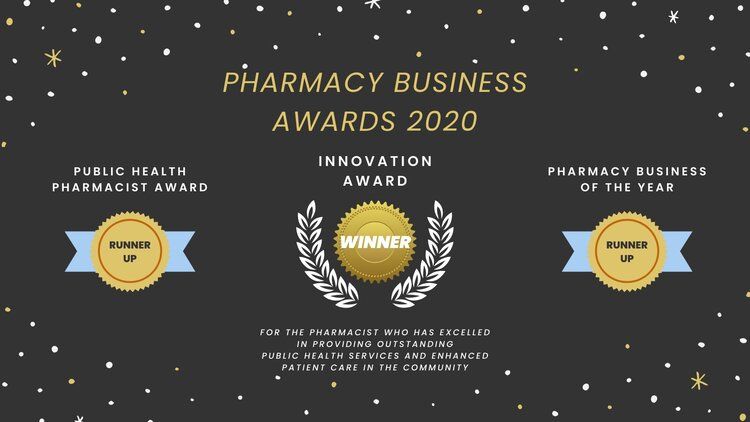 The Pharmacy Business Awards is the biggest awards dinner in the profession with the 'who's who' of the pharmaceutical world attending, and this year they, too, went digital.
The awards celebrate the very best of the pharmacy profession and each year we recognise some outstanding community pharmacists who are at the very cutting edge of the profession. So to win an award was a huge honour and Graham is excited to see what else there is in store for him and ProLongevity in 2021 www.pharmacybusinessawards.co.uk/live_awards2020/en/page/home
ProLongevity Awards – Graham Phillips Founder of ProLongevity