Our founder, Graham Phillips, has had so many opportunities to collaborate with some incredible companies and amazing individuals since starting ProLongevity. From a wide range podcasts with world leading scientist Prof Tim Noakes, to Dan Greef of "Deliciously Guilt Free" and the Fat Emperor himself Ivor Cummins… ProLongevity has become a gateway for the creation of an ecosystem of like-minded people who are world leaders at promoting a longer, healthier life!
Graham observes during his sessions with ProLongevity clients, that similar questions continue to arise. Understandably changing your lifestyle can be a nerve-wracking process and you might not know where to start. ProLongevity is here to assist you through our program as well as through our collaborations. By collaborating with such amazing healthy brands we are providing answers to our clients questions and concerns. Here are answers to some of the most frequently asked questions Graham receives: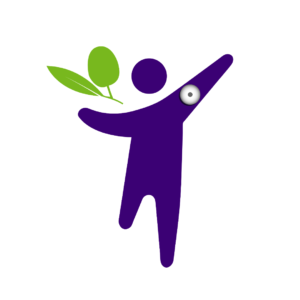 Can I still eat foods such as ice cream, chocolate, and cake?
This is probably the most frequently asking question that Graham receives. There is a massive gap in the market for quick and easy foods to fill the void regular processed sweet snacks leave behind when someone swaps to a healthier lifestyle. This is the struggle both Dan Greef (from Deliciously Guilt Free) and Ally Houston (from Paleo Canteen) encountered. As a result, they have both set up phenomenal businesses with the drive to change health for the better.
From brownies, blondies, and a variety of cakes, Deliciously Guilt Free is highly respected and loved by the low-carb, low sugar community. Labelled a 'game changer' by several happy customers, Dan, and his wife Basma created an absolute food phenomenon. This is your go-to place for your sweet fixes, but NOT at the compromise of your physical health or blood sugar levels.
If you are looking for ice cream or chocolate, Paleo Canteen is the destination. Ally Houston started Paleo Canteen after struggling with his own health during his younger years. After setting out to be low carb, he appreciated the lack of variety in the market for luxury yet healthier alternatives. Using only the finest ingredients, he creates handmade ice cream and chocolate to allow you to indulge without the guilt. Ally has also written a book that is an excellent choice for people who want to cook healthy alternatives you can find it here.
What kind of exercise should I be doing?
It's a fact: you cannot outrun a bad diet! We did a whole blog about it that you can check out here. Graham has also mentioned in several podcasts how the different exercise options marketed to us are ineffective and pointless for your overall health. Oli Warren Garcia is the owner of Exo Sports and is obsessed with different sports such as tennis. He recently took part in a 2-week ProLongevity experiment that tracked his blood sugar levels. Check it out on our Instagram.
In addition our latest collaboration with MolyFit opens up a gateway to ensure you are moving your body in a way that is not detrimental and instead boosts your overall health. John from MolyFit was a sports therapist for over 20 years and realised that certain physical issues could be prevented and corrected by instilling knowledge into his clients. He is known for his latest book titled: A Better You in Later Life targeting posture, movement, and bad habits that may have formed over the years. He will show you exactly how to obtain your goals and support your health through movement.
Put simply, ProLongevity is not "just" a program. We are creating a network of phenomenal people who all have a similar ethos – promoting a longer and healthier life. If you are interested in any of these collaborations, we highly recommend checking them out here. To enquire about ProLongevity you can contact us on 01727 834365, visit our contact form or WhatsApp us on 07768 275802.
ProLongevity Isn't A Program – Its A Way of Life!