It has been revealed by the Guardian that the UK government will scrap its entire anti-obesity strategy after a review of junk-food-deterrent measures was ordered by Liz Truss the new PM.
The review will likely lead Truss to lift the ban on sugary products being displayed at checkouts, as well as multi-buy deals that allow customers to buy one and get one free. Furthermore, the 9 pm watershed restrictions could be removed for particular product advertisements on TV.
According to the Treasury, the review is part of the prime minister's drive to cut burdens on businesses and help consumers deal with the cost of living crisis.
Sources in Downing Street said the review is "deregulatory in nature" and will lead to the government ditching a series of anti-obesity policies inherited from Truss' predecessor, Boris Johnson.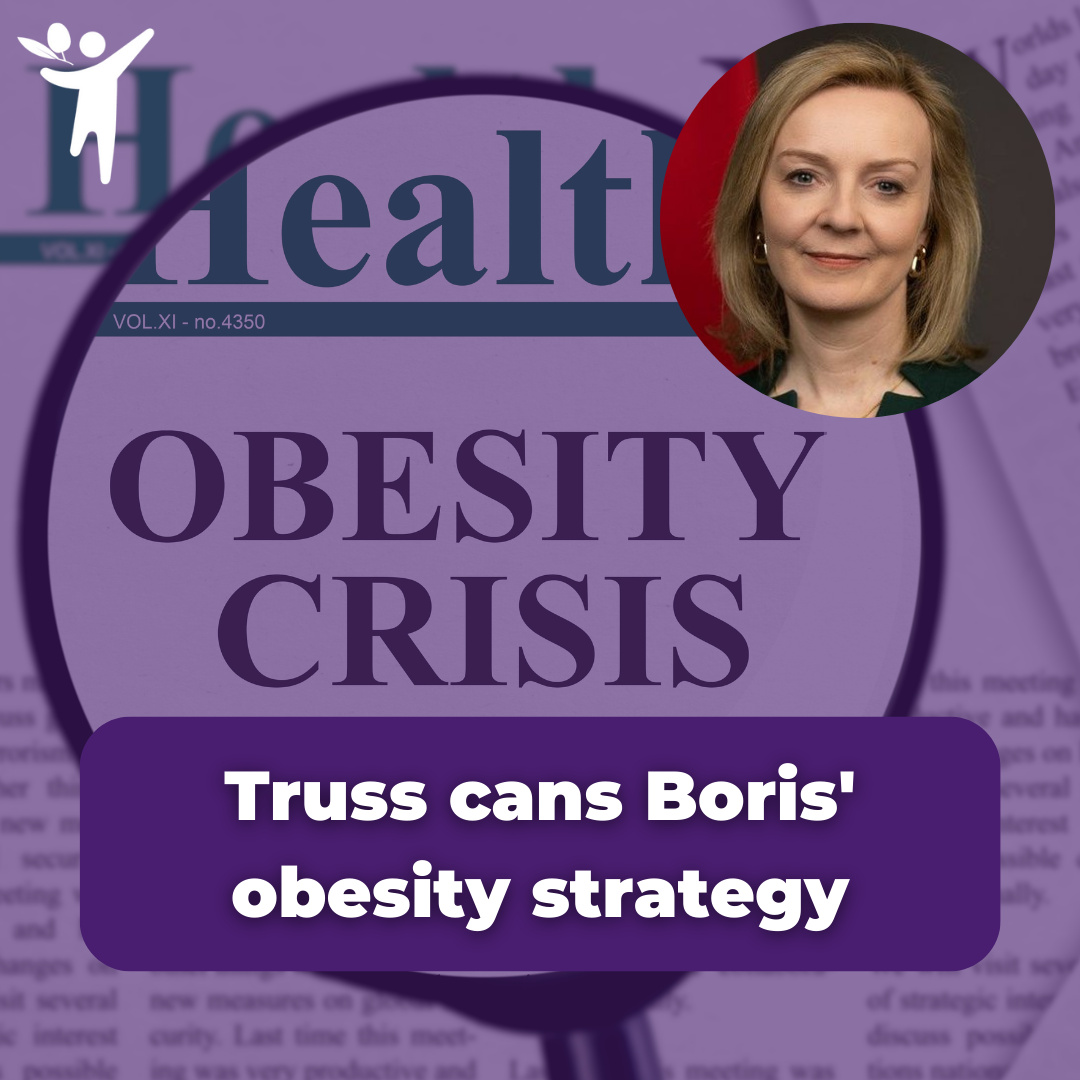 During the process, which the Department of Health and Social Care called an "internal summary" of obesity policy evidence, cafes, takeaways, and restaurants would potentially ditch calorie counts from their menus. Since April, these have been mandatory in order to encourage consumers to choose healthier meals.
It may surprise our readers to know that Team ProLongevity is completely in favour of ditching calorie counting. More on this here:
Meanwhile there may even be a discussion about whether the sugar tax, which was introduced in 2018 and has significantly reduced the amount of sugar in soft drinks, should be ditched as well. In the fight against dangerous obesity, health experts have hailed the levy as a key initiative.
According to a source, officials at the Department of Health's Office for Health Improvement and Disparities, which formulates policies to combat major public health problems, were "aghast" at Truss' potential decision to discard policies agreed to and approved by parliament to combat junk food.
The majority of adults in the UK are overweight or obese (probably due, at least in part, to food addiction). The NHS spends more than £6.1 billion a year treating obesity as it is showing up as a progressively common cause of cancer, diabetes, heart disease, and inflammatory conditions like joint pain, among numerous other health problems.
Please enjoy this podcast where Graham interviews Jen Unwin! They talk about whether there even is such a thing as food addiction (which officially doesn't exist); if you think you might be food-addicted, how to tell? Which foods are more likely to be addictive and why? And finally lots of solutions.
In April 2020, Johnson was admitted to intensive care with Covid-19 and decided to make reducing fat, salt, and sugar a personal priority. During the pandemic, many people needed lifesaving care after becoming infected because they were obese, according to studies.
Setting aside the government's main weapons against obesity would be a "kick in the teeth," according to the Obesity Health Alliance, a group of 50 health charities and medical organizations.
"We are deeply concerned. It would be reckless to waste government and business time and money rowing back on these obesity policies, which are evidence-based and already in law. These policies are popular with the public, who want it to be easier to make healthier choices," said the alliance's director, Katharine Jenner.
In a statement, a leading health campaigner who did not want to be named described Truss's willingness to abandon the obesity approach as "ideological" and driven by a belief in minimal business regulation.
Under Johnson's legislation, junk food ads on TV before 9 pm and online, multibuy deals, and sweets at checkouts, aisle end, and supermarket entrances were banned. It was expected that the measures would affect a wide range of foods, including snacks, breakfast cereals, pizza, cakes, confectionery, and desserts.
It was only recently (May 2022) that Johnson delayed the introduction of all but the last measure. That measure was supposed to take effect on 1st October 2022, but he delayed it until 2023 and 2024 because inflation was soaring and families' budgets were stretched.
In response to the decision, campaigning TV Chief Jamie Oliver staged a protest at Downing Street, asserting: "To use the cost of living as an excuse is wrong. It (action on obesity) is absolutely urgent and the excuses that he's used for not doing it are absolutely not true."
On behalf of ProLongevity our founder Graham Phillips "the pharmacist who gave up drugs" said:
"Its not a simple question of the extra pounds (lbs) that UK citizens will put on by eating more junk food. Those same pounds (*lbs.) translate into much poorer physical and mental health for all of us which contributes not only to more human misery, but countless more pounds (££) added to the NHS budget in dealing with the fall out.
We are collectively and individually facing a more uncertain future as we head towards winter. Having good physical and mental health becomes ever more important at times of stress."
Or to coin a phrase: "Save Lives : Protect the NHS : EAT REAL FOOD"
Truss cans Boris' obesity strategy