In our a post Pandemic world Insurance companies are reassessing 'high risk' customers with morbidity factors like Diabetes, Hypertension or Obesity. Even before COVID-19 hit the UK the average age of UK males arriving at their first serious illness is only 63 and life expectancy is now reducing. At the same time an increased sense of our own mortality means there is renewed demand to get proper life cover.
ProLongevity Life offers a unique evidence-based medical programme to rapidly reverse all of these morbidity factors. Join our webinar to find out how ProLongevity Life service can work with insurers and clients to:
Help your clients remove serious health risks and stay on track to live longer healthier lives.
Make uninsurable clients 'insurable'
Increase the longevity of your clients – and thereby enhancing your future income.
Reduce the chances of large claims
Earn generous repeat commissions by getting clients to use ProLongevity
Webinar is scheduled for 2.30PM 26th of June and limited to the first 50 registrations on Zoom.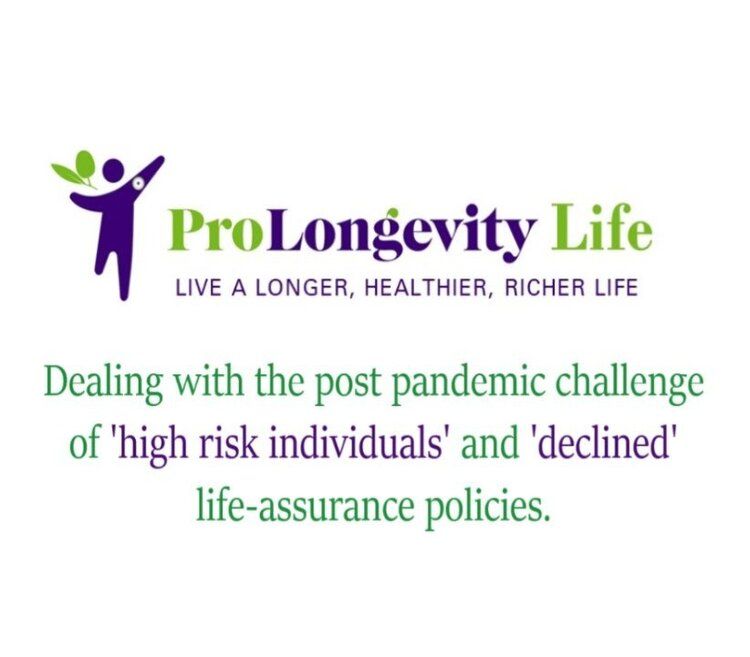 Agenda presented by Graham Phillips – FRPharmS, BPharm, Founder of ProLongevity & Colin Turner ProLongevity Life National Manager
Introduction to ProLongevity
Key difference to any other wellness linked life policy or tech solutions
Recent case-studies
Service cost options
Commission, commercial process and support
Time June 26, 2020 02:30 PM London
Register in advance for this meeting:
After registering, you will receive a confirmation email containing information about joining the meeting.
WEBINAR – How To Join The ProLongevity Life Revolution